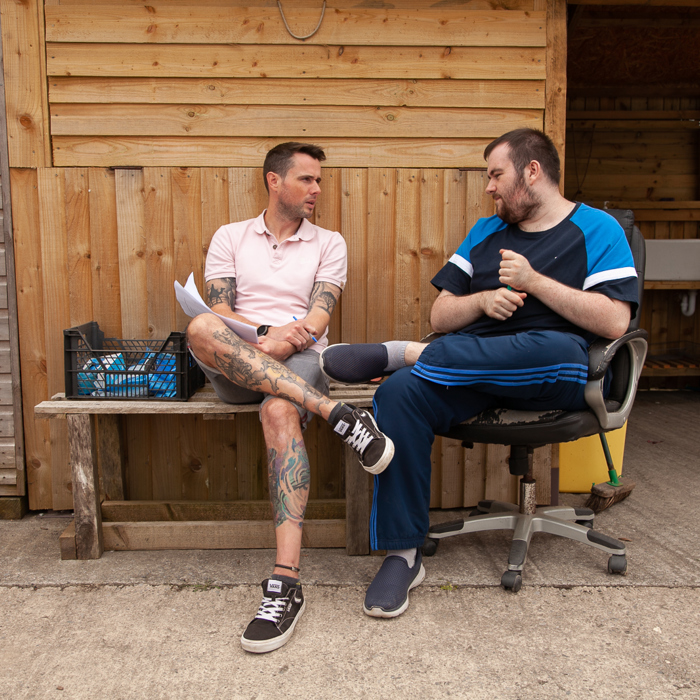 At Foothold Cymru, our commitment is to provide a fantastic experience for everyone we engage with. Our mission is to support people to enhance people's lives by tackling the root causes and consequences of poverty and inequality, and ensuring we achieve this is of utmost importance to us.
To measure our performance in key areas, we have established various monitoring tools. We warmly welcome your feedback, as it plays a vital role in our ongoing efforts to enhance the experiences of those who use our services, volunteer with us, or support us in any capacity.
We understand that there may be occasions when things do not go as smoothly as we would like. It's crucial for us to be aware of these situations so that we can address them promptly and learn from any missteps.
Your input is invaluable in helping us refine and tailor our services to better meet your needs.
Give Us a Call
We always value the opportunity to hear from you and put things right as quickly as possible. Please call your Foothold Cymru office contact, or if you'd rather speak to someone else call: 01554 779910. 
Email
If you feel unable to call, we'd really appreciate you sending us an email telling us about your feedback, complaint or concern with as much detail as you feel comfortable giving. Please put 'Feedback – FAO: Chief Executive' in the email title. info@footholdcymru.org.uk
Write
You can always put pen to paper and let us know what's concerning you. Postal Address: Feedback, FAO: Chief Executive, The Lord Arthur Rank Centre, Trostre Road, Llanelli, SA14 9RA
Make Suggestions
Sometimes it's useful to know what a successful resolution would look like for you. So if you do have any ideas or suggestions of what we could do to make things better, please do say in your letter or email.
Policy
Please view our full complaints policy HERE. We will always aim to respond to you within 7 working days.