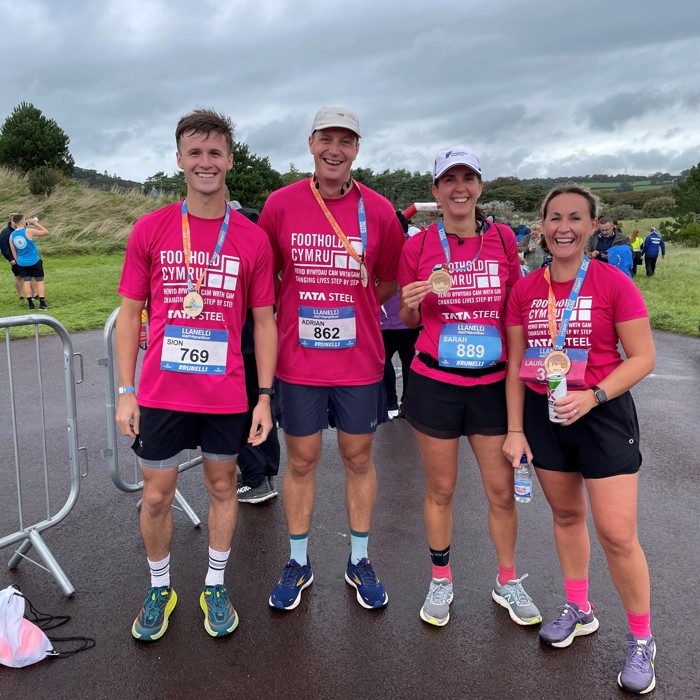 Charity of the Year
At Foothold Cymru, we believe in building meaningful relationships with both local and national partners. A Charity of the Year Partnership is a great way to get started. It offers businesses an excellent way to team build, increase staff engagement and boost productivity whilst directly supporting those who need help in the communities you serve.
Our team will help you develop an exciting calendar of fundraising activities and events which will increase staff engagement and give you a teambuilding framework for the year ahead.
To find out more about Charity of the Year partnerships please email Emily at emily@footholdcymru.org.uk
We can help your fundraising with balloons, sponsor forms, bunting and help to build a calendar of fundraising activities.
Unlocking Marketing Opportunities
In return for your support, we offer exceptional marketing opportunities that can elevate your brand's visibility and awareness.
A Foothold Cymru team member will  deliver a talk to your team on our work and the impact of our services. 
Empowering Lives with Your Contribution
DONATE NOW
£50
Can help provide essential grocery items for a family's monthly food boxes.
£100
Can support a young person with care packages and mentorship.
£500
Could contribute to funding a refrigerated van to deliver food to remote rural communities.