The Lord Arthur Rank Centre, Trostre Road, Llanelli, SA14 9RA
24 November 2023
10am
12pm
Bright Sparks: Pop-Up Event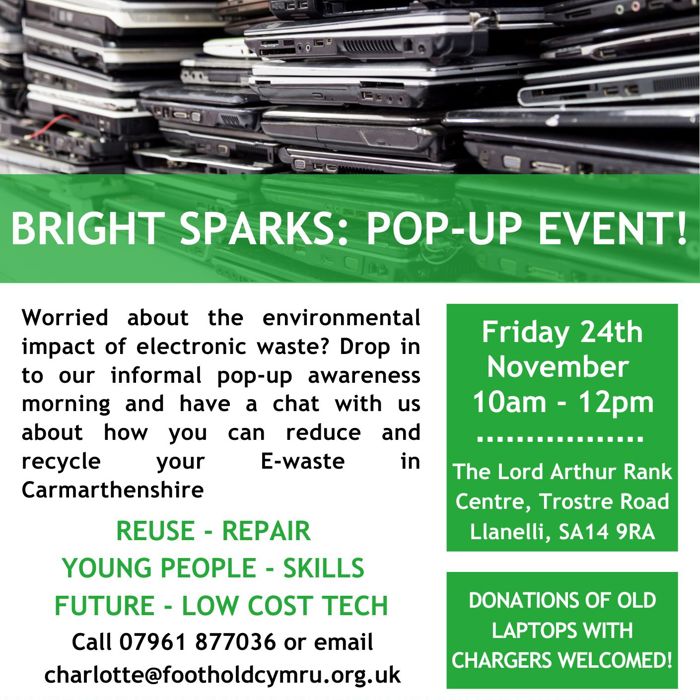 Join Us!
Worried about the environmental impact of electronic waste? Drop in at our informal pop-up awareness morning and have a chat with us about how you can reduce and recycle your E-waste in Carmarthenshire
Our Bright Sparks team will be leading this event, with a focus on repairing and reusing old tech and making it available to the community.
DONATIONS OF OLD LAPTOPS WITH CHARGERS WELCOMED AT THE EVENT!
For more information and to book your place call 07961 877036 or email charlotte@footholdcymru.org.uk